Animations
du 06/12/2018 au 06/01/2019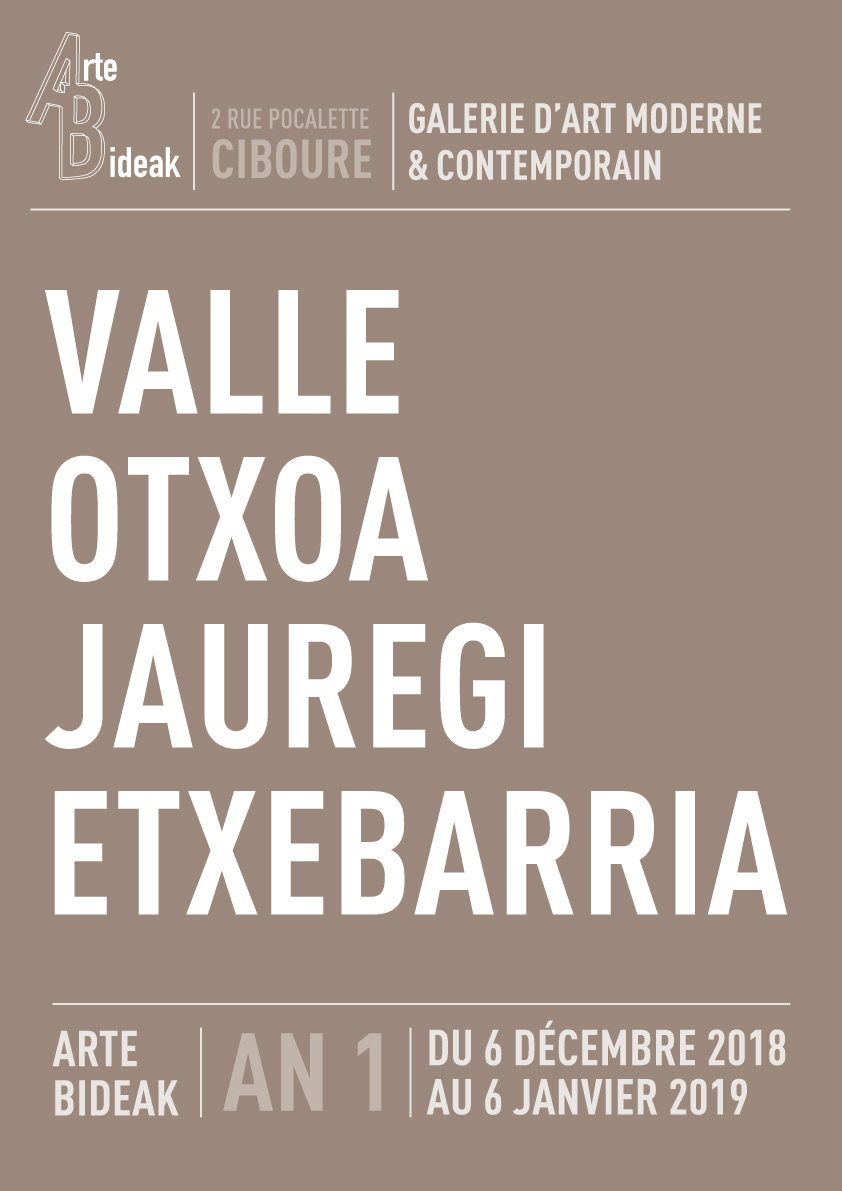 Exhibition AN 1
A retrospective of 4 exposed artists this season: Valle, Otxoa, Jauregi, Etxebarria.
Adresse :
Galerie d'art Arte Bideak
2 Rue Pocalette

---
le 15/12/2018 à 17:30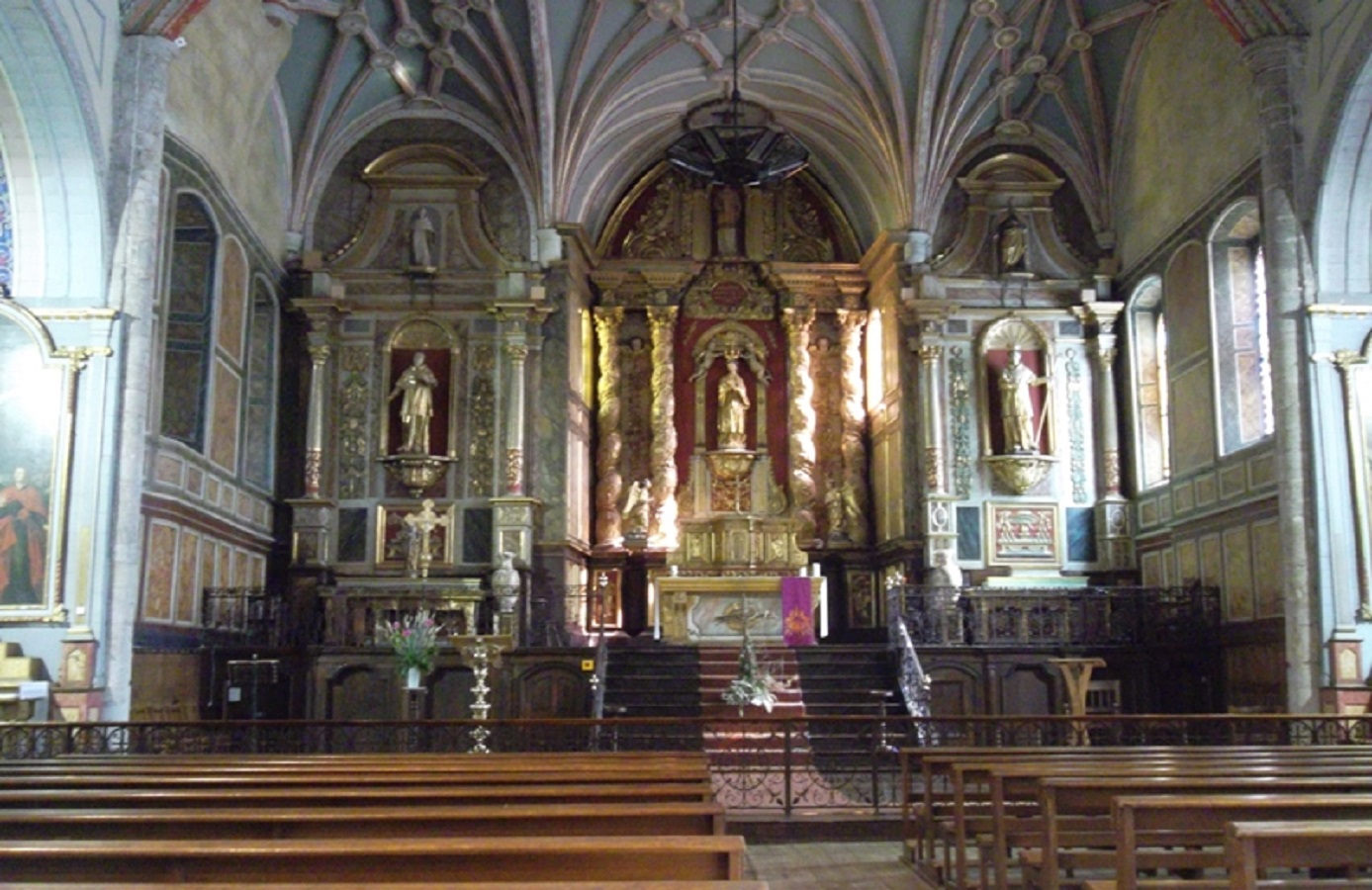 Concert of organ à 17h30
Concert of organ with Antoine Joly, playing works by Dietrich Buxtehude, Johan Sebastian Bach, Petr Eben (with Jon Maël Ayestraran playing the trombone). Free.
Adresse :
Eglise Saint Vincent
Rue Pocalette

---
le 15/12/2018 à 15:00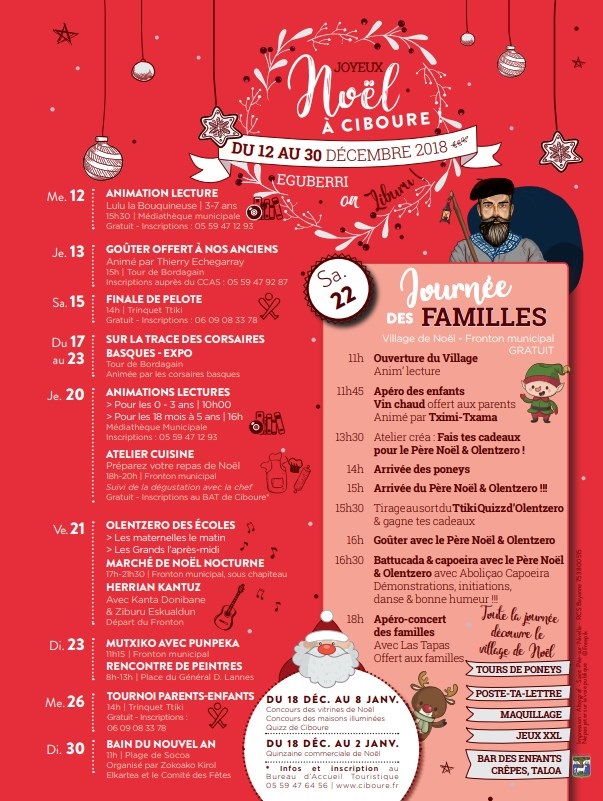 final of "pelote" à 15h00
Final in "trinquet Ttiki" Informations: 06 09 08 33 78
Adresse :
Trinquet Ttiki
1 Rue Aristide Bourousse

---
du 15/12/2018 au 22/12/2018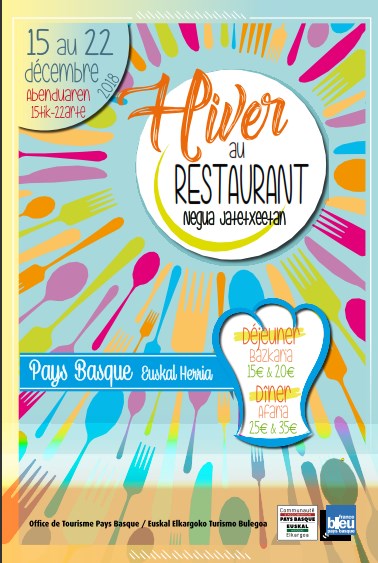 Winter at the restaurant
The restaurant owners of the Basque Country welcome you in this early winter to make you discover or rediscover their cooking. In Ciboure, discover the cooking of restaurants Alaia, Arrantzaleak, L'Ephémère and La Grignotte. Reserve directly your table with the chosen restaurant by specifying: winter to the restaurant.
Adresse :

---
le 16/12/2018 à 08:00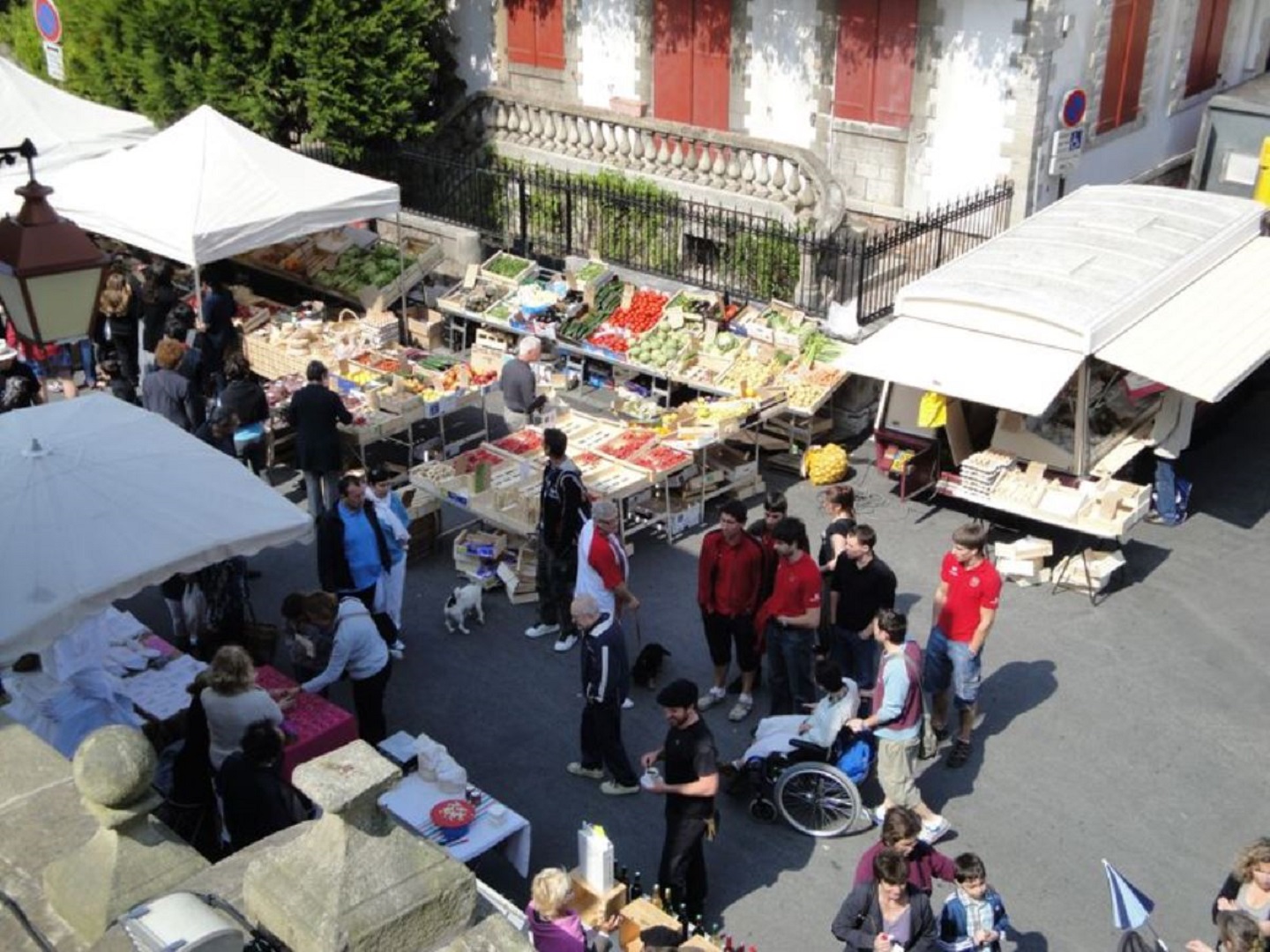 Local products market à 08h00
Every sundays from 8.00am until 1.00pm, numerous producers are present for most great pleasure of our papillae....
Adresse :
Place Camille Jullian

---
du 18/12/2018 au 23/12/2018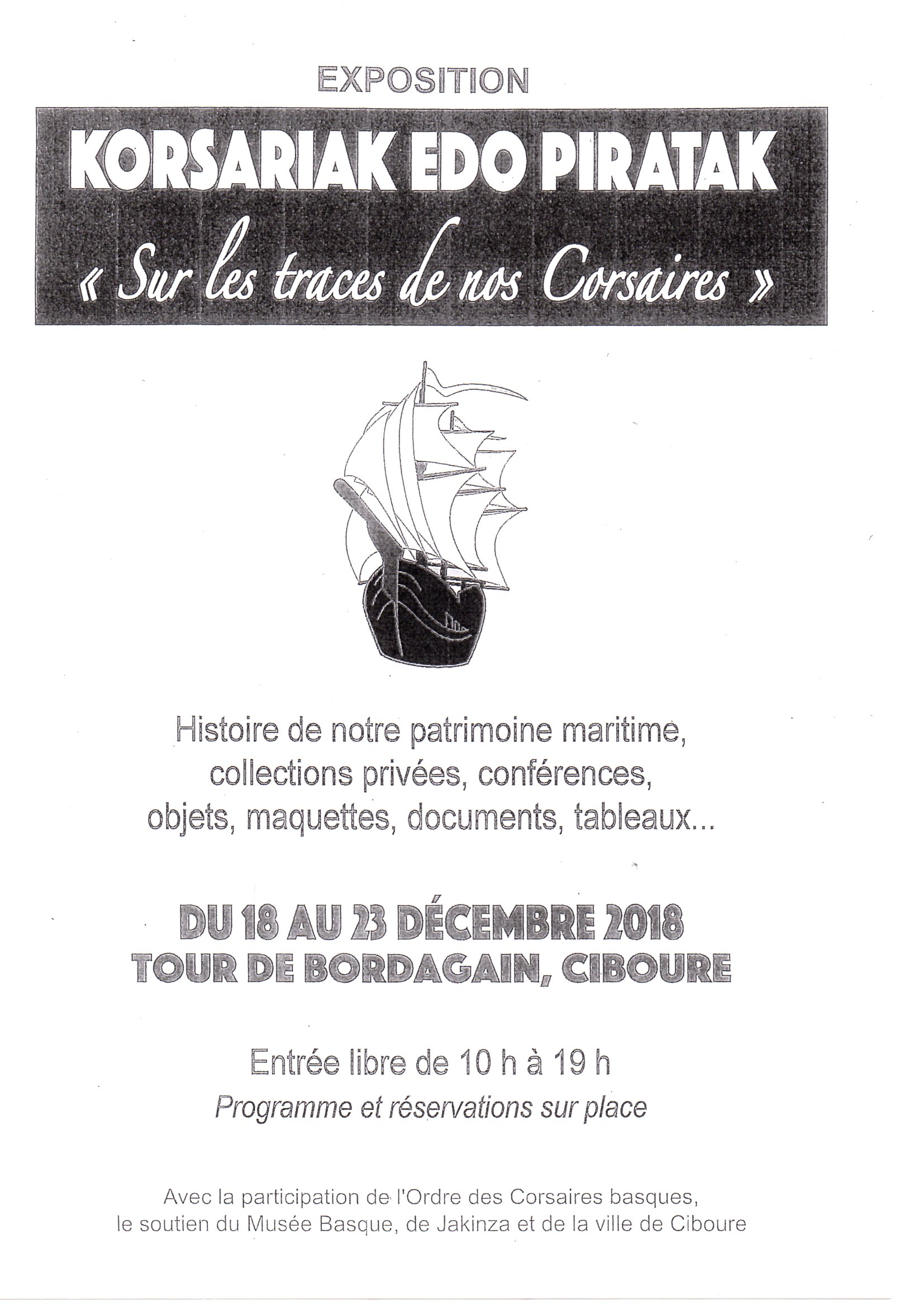 Korsariak Edo piratak 'In the footsteps of our Corsaires' à 10h00
History of our maritime heritage, private collections, conferences, objects, models, documents, paintings.... With the participation of the Ordre des corsaires Basques, the support of the Basque Museum, Jakintza and the city of Ciboure. On-site program and reservation.
Adresse :
Tour de Bordagain
Rue de la Tour

---
le 19/12/2018 à 16:15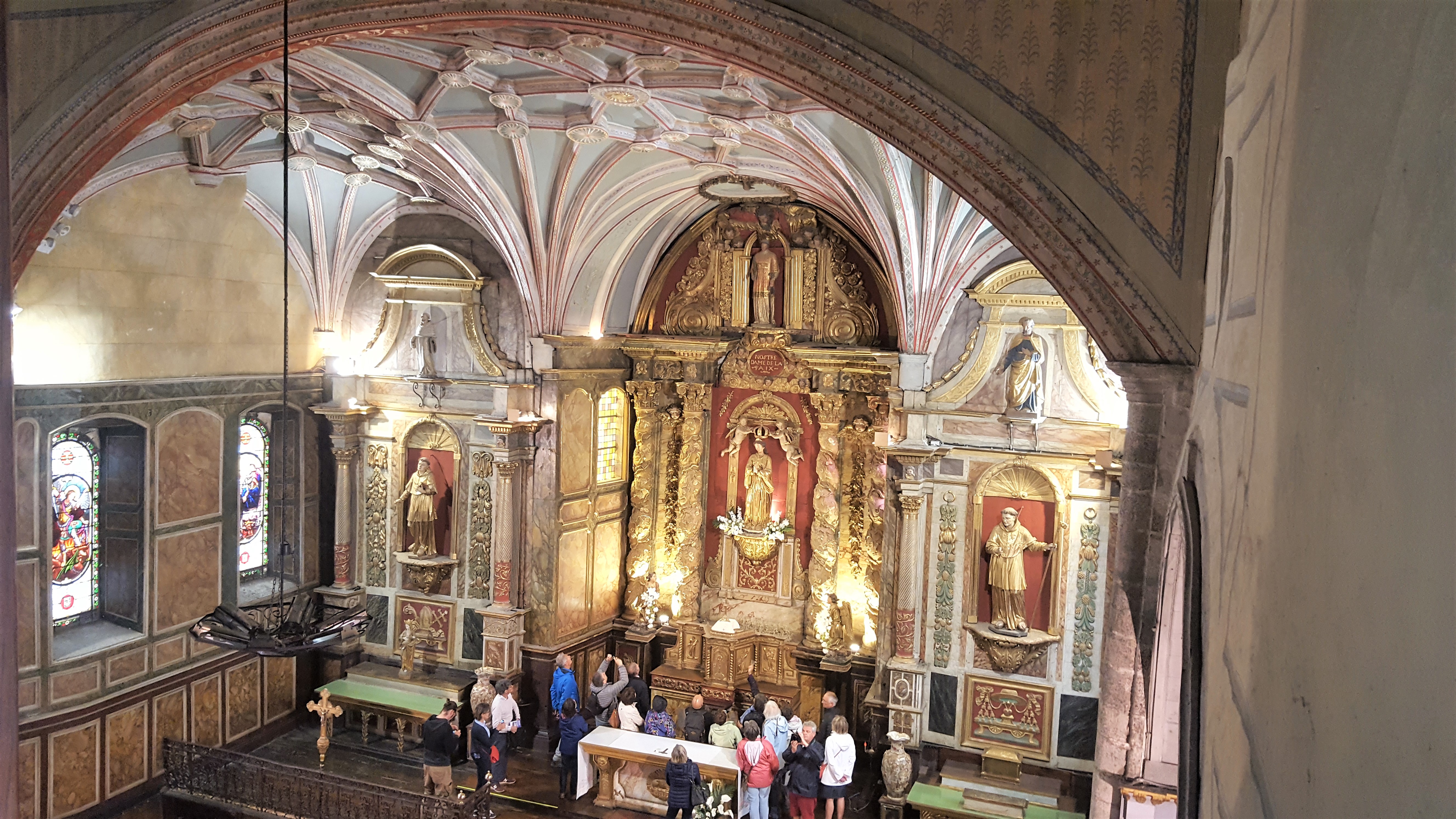 Visit: "The church of Ciboure and her secrets" à 16h15
Open the doors of the church "Saint Vincent" Meet: In front of the church "Saint Vincent"
Adresse :
Bureau d'accueil touristique
Place Camille Jullian

---
le 20/12/2018 à 18:00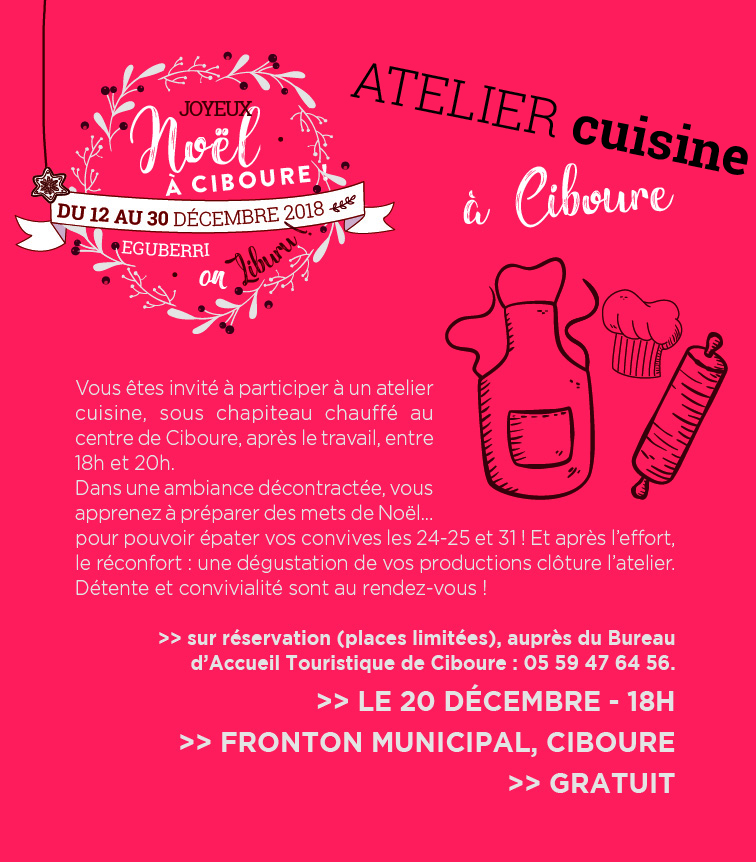 Workshop of cooking - Copie à 18h00
Need for ideas for your meals of Christmas parties ? Meeting under the capital to participate in the workshop of cooking... Information and reservation in the Tourist Reception of Ciboure : 05 59 47 64 56
Adresse :
Fronton municipal
place du fronton

---
le 20/12/2018 à 10:00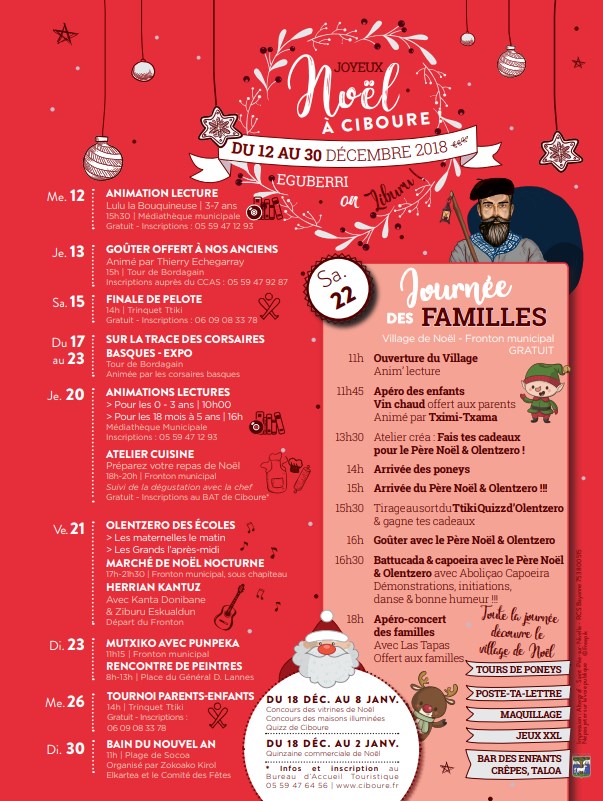 Animation reading by the Libre Pluma association - Copie à 10h00
Animation reading for the 0-3 years old followed by a little snack.
Adresse :
Bibliothèque municipale
Avenue François Mitterrand

---
le 21/12/2018 à 13:45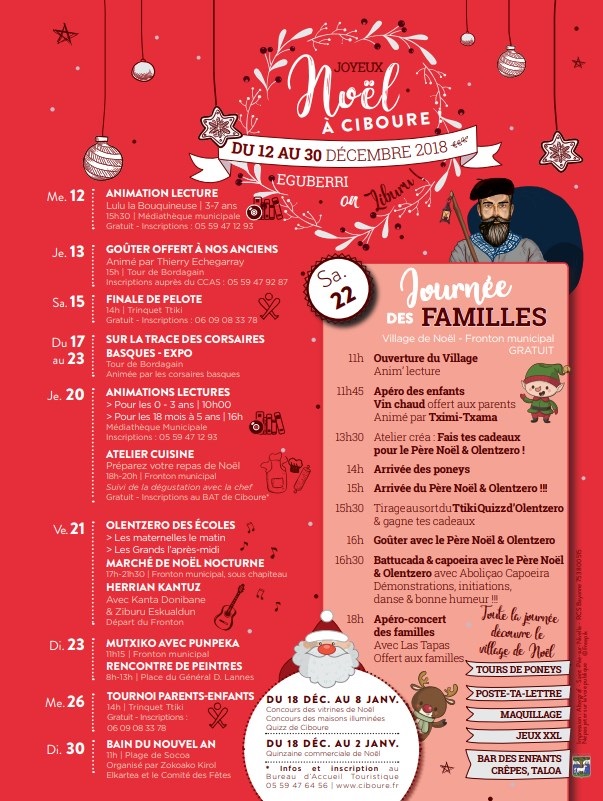 Olentzero with children of the schools à 13h45
Olentzero with the children of the schools. Start from the "fronton" at 1:45 pm for a parade with music in the old city. A snack will be offered for the kids of the school by municipality.
Adresse :
Fronton municipal

---